Release of minor versions of classical Abacre Point of Sale products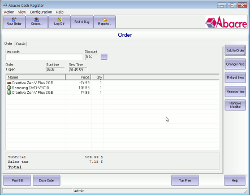 Released:
Abacre Restaurant Point of Sale v13.3
Abacre Retail Point of Sale v12.3
Abacre Hotel Management System v10.3
Abacre Cash Register v9.3
Abacre Inventory Management and Control v9.3
The list of changes:
* Feature: added new security option: Show Change Qty button.
* Feature: added new option: Automatically select an order type. This option is located on menu Configuration - Preferences - Order - Order Details.
* Improvement: Order Type button is show only for non-empty open orders.