Release of minor versions of classical Abacre Point of Sale products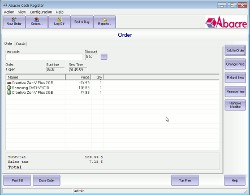 Released:
Abacre Restaurant Point of Sale v10.6
Abacre Retail Point of Sale v9.6
Abacre Hotel Management System v7.6
Abacre Cash Register v6.6
Abacre Inventory Management and Control v6.6
The list of changes:
* Feature: added new Security role: Show Refund Order button. It may be used to show or hide Refund Order button on Orders window.
* Improvement: added a possibility export Notes fields on Clients window during Export operation.
For Abacre Hotel Management System:
* Bug fixed: Room Calendar window could show error messages for the cases when there are many rooms in a hotel.